The PEAKS Lab projects focus on the application of evidence-based practices to address complex social issues.
Some of our recent or ongoing projects include:
LifePath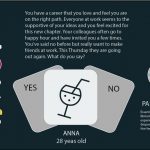 – Datasets and empirical evidence on predictors of opioid misuse (e.g., National Survey on Drug Use and Health, Adverse Childhood Experiences) informed the creation of this tailored digital serious game. The game leads individuals through a personalized (individual-level tailoring) health journey with in-game choices generate consequences on well-being. The goal is to motivate individuals to make choices based on scenarios presented.
Por Nuestras Calles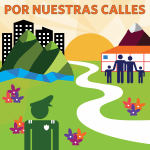 – Por Nuestras Calles (PNC) is a multi-phase, pluridisciplinary research project that moves away from traditional methodologies and presents an interactive, experientially-based approach to reducing the stigmatization of child victims and increasing empathic feelings on behalf of community members. A core component of the project is a role-playing, social impact game that focuses on the commercial sexual exploitation of children, Por Nuestras Calles (PNC), which translated from Spanish is "Through Our Streets."